Self-test oral fluid kit with high reliability and accuracy
Able to detect Delta and other variants of concern
Conditional approval from MDA
The Malaysian-made ProDetectTM COVID-19 Antigen Rapid Self-Test (Oral Fluid) Kits are now available for OMESTI Healthcare customers across the country. The easy-to-use self-test kit is able to accurately screen for COVID-19 within 15 minutes.
The individually packed ProDetectTM Self-Test Kit has high accuracy of 97.0% with relative sensitivity of 90.1% and relative specificity of 99.3%. In an evaluation study carried out by TIDREC (Tropical Infectious Diseases Research & Education Centre) at Universiti Malaya, the ProDetectTM kits also scored 100% Positive Predictive Value (PPV) and 100% Negative Predictive Value (NPV), indicating extremely low probability of false positive or false negative results.
The performance of the ProDetectTM Test Kit is not affected by the various spike protein and nucleocapsid protein mutations of the COVID-19 virus, in particular the highly contagious Delta variant. Possible infections with this and other variants are therefore detected early on and safely contained.
Gerard Monteiro, of OMESTI Healthcare, says, "The high accuracy and reliability of these kits will be of major benefit to companies as they adopt frequent testing regimes to ensure the health and safety of their employees and workers. It will enable these businesses to resume normal operations more quickly and with greater confidence. The fact that the kits are made in Malaysia is a bonus!"
Each kit comes with a unique QR code which enables seamless tracking from manufacturer to end user, in line with MDA guidelines. Dr Lim Li Sze, Operations Director of Mediven®, says, "The unique QR code included with each ProDetectTM kit enables customers to verify the authenticity of the kits they have purchased. The QR code also ensures proper recording of patient information and prevents double reporting of the same patient result. This will help businesses and factories test and monitor all employees to be able to operate in a COVID-19-free environment."
Orders can be placed via email to vaccin8@omesti.com or via WhatsApp to +6017 253 1690.
Beginning 30th August 2021, for three consecutive weeks, Mediven® will be conducting live sessions to guide users on how to use the self-test kit. Details and the link to the demo channel are available on the Mediven® Facebook page. https://bit.ly/ProDetect-Demo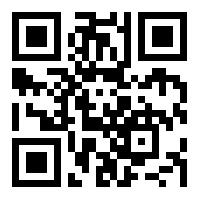 The ProDetectTM Test Kits are the latest addition to OMESTI Healthcare's Vaccin8 and Screening Services portfolio. The Vaccin8 Programme has received a positive response from the market as companies across the country rapidly move to protect their employees. OMESTI Healthcare's medical teams conduct vaccinations and testing services on site at company premises, even in remote locations to ensure safety, convenience and flexibility while minimising disruption to business operations.
About Mediven®
Medical Innovation Ventures Sdn. Bhd. (Mediven®) is a medical diagnostic company which develops, manufactures and markets advanced high quality clinical diagnostic molecular and rapid tests. With a vision to be a leading provider of personalised health through innovative diagnostics, Mediven® provides solutions for screening of a variety of infectious diseases including dengue, chikungunya, zika, malaria, influenza, tuberculosis and many more. www.mediven.com.my